Explore a world beyond your craziest dreams
Explore a world beyond your craziest dreams
Dust Riser is an RPG/Exploration game that heavily focuses on atmosphere.
The game boasts fully pre-rendered 3D graphics for its characters and
environments, featuring unique camera angles and cutscenes to make you feel closer to its world.


Fight enemies in a unique Faux-3D First-Person battle system,
accompanied with a French House and Electronic soundtrack featuring live analog synthesizers, influenced by the works of Kraftwerk, Mr. Oizo, Daft Punk & Justice!


Inspired by games such as Myst, Another World,
Total Distortion, Wakfu and Yume Nikki,
Dust Riser aims to re-capture the feeling of the
great games & music that defined the era of the mid 1990's,
and pull you into its incredibly mysterious world.
Beton, a young man who resides in the industrial suburbs of the only city remaining on Earth, is called one day by an unknown entity. Its demands are vague, asking him to "visit the sunken city", then forcefully moves Beton into a new world. Following fulfilling moments and hardships, Beton is constantly scrambling to figure out what he has to do in this odd world. One quote can't get out of in his mind, however...
"If the sunken city were to resurface, the Earth would be submerged."
"If the sunken city were to resurface, the Earth would be submerged."
A word from the creator
A word from the creator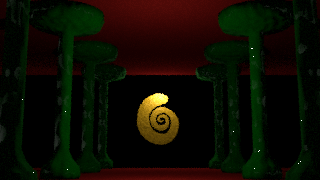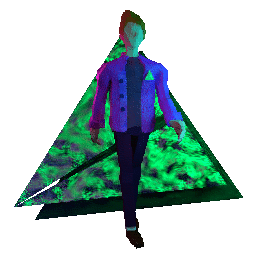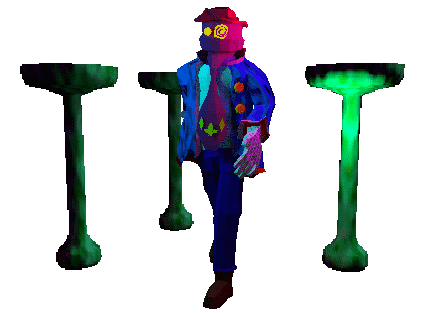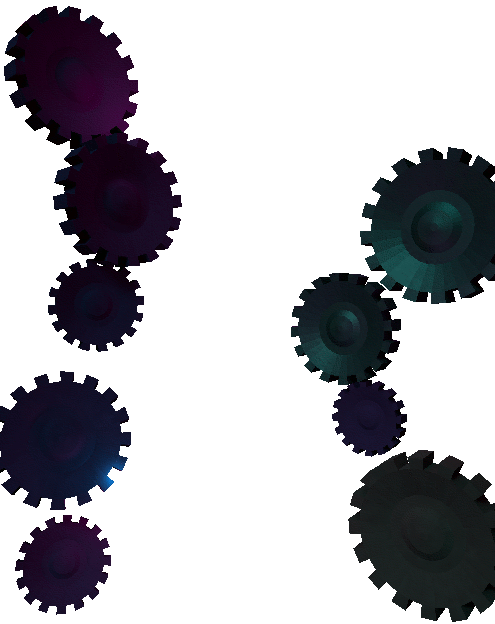 Hi. I'm Mr. Sauceman. I'm a french self-taught composer, programmer and artist who's been making junk on the internet for way too long in disregard of his own sanity.

You may know me for my work on Pizza Tower's soundtrack (which has yet to be released!) and maybe some other stuff. I'll be developing Dust Riser and aiming to release it on Steam for Windows and Macintosh. Please look forward to it!
Questions and Answers
Here are some questions & answers. Please note that I can't answer everything right now, since the game is in early development.
Who's making all of this?
Only me. I do the programming, art, and music. I've got friends of mine that shoot me some ideas from time to time, but that's about it.
Can I help with the development of the game?
There will be a Kickstarter coming at the end of 2021! So yes, be ready for that!

Also, if you're looking to help me as in helping with the coding, art, etc, the short answer is no... Unless you're a publisher, which in case I'd gladly like to see what you have to offer. I prefer making the game on my own for a lot of reasons, the most important one being that I'm only creatively limited by myself, which means I can pour everything that comes out of my brain into the game.
Will there be a demo?
Yes! There will be a demo along with the kickstarter.
Do you have a release date for the game?
I have absolutely no idea. It's way too soon to make any assumptions, especially considering the things that take a lot of my time (college, pizza tower...) but I'd like to aim for a 2023 release, or maybe sooner if I ever come across a time machine and travel in the future and ask to replace my lame human fingers with super mega cool speedy fingers.
How well will the game run on my crappy computer system?
I'm answering this question because from experience, I used to have a very crappy computer that could barely run anything (even games from the 90s!) and I was craving for new games to play on it. I know the feeling. To answer that question, if you have 4GB of ram and an alright processor & graphics chipset/gpu, you should be absolutely fine. It's also good to note that every pre-rendered animations are rendered at 60fps.
What do you use to make everything?
Programming wise, I use Gamemaker Studio 1.4 to make the whole game.

Music wise, I use Fruity Loops Studio 11 as my DAW. I also employ a LAG electric guitar, with a VOX Pathfinder 10 amplifier, as well as many analog synthesizers (Portasound 2, MS-20 (+SQ1), Crave, Volca Sample, Microfreak).

As for graphics, I use Blender 2.78's Cycles to make every 3D render.
That's about it. If you'd like to ask me something, feel free to reach me out at:

ronan.de.castel [AT] gmail.com

Thanks for reading all the way through!
Massive Thanks to Basinga for helping me learn HTML and CSS! I wouldn't have been able to make this website without him.

>(_:)__x_)<